We devise a face-to-face training programme that reflects your expectations in terms of the knowledge to be gained, your chosen length and your staff's area of activity.
These programmes can be delivered on your premises or remotely if necessary (virtual class).
As part of our personalized approach, our instructional design team will determine your needs with you. This step enables us to:
Design a unique educational plan ensuring that your staff make the best possible progress
Define the methods, exercices and games that will best engage your participant whilst maximizing their learning
Tailor the training's difficulty to the participants' initial knowledge
Adapt or create examples specifically for your area of activity
Develop training initiatives that include a large part of practical work on your challenges (with confidentiality undertaking)
Augmented face-to-face training
Get ready for the digitization and gamification of our tailor-made face-to-face training! To save time and maximize efficiency, most of the exercises, games and multiple-choice questions within our face-to-face training can be completed on a PC or tablet. Augmented face-to-face training also means that we can offer you tailor-made training that's fully tailored to the learner, since we put together our training in three stages: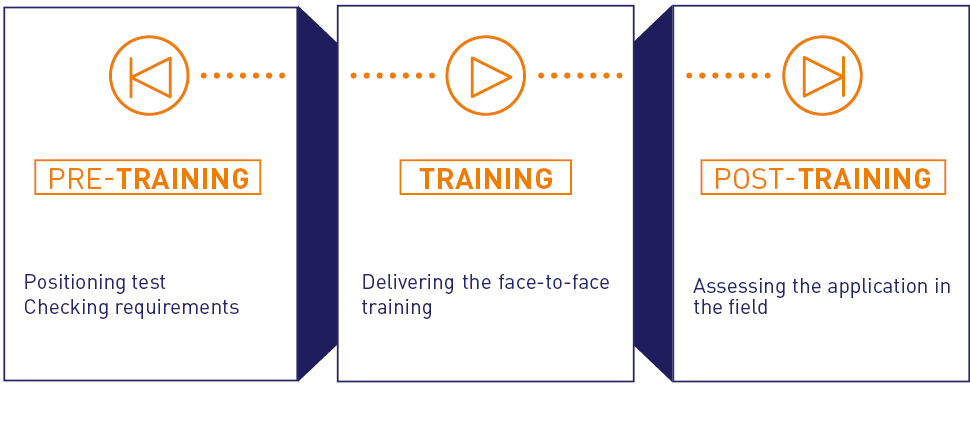 New: Gamify your training with our serious games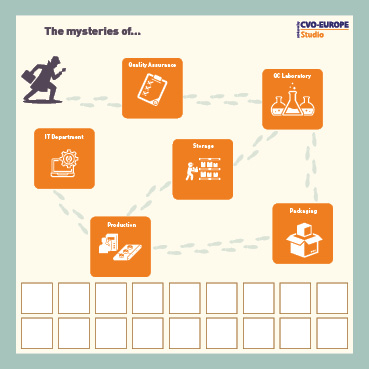 New game formats are enabling participants to learn in an engaging environment and understand the importance of rules and regulations.
Investigation and digital games designed for face-to-face training ensure that the participants are more active and engaged than during standard intra-company training.