The benefits of our audits centre
Audits dedicated and specific to Life Sciences
A team of expert auditors
Audits keeping pace with changing industries and regulations
Services with high added value
Services enhanced by our regulatory and normative intelligence provider GxpManager
"Tailored" services
The EPC concept
The guarantee of effective audits
Our aim is to provide audit services meeting the requirements of both the sponsors and the audited entity, making us a leader in health sector auditing.
Our vision of audits is built on three foundations: Excellence, Performance and Compliance.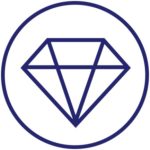 EXCELLENCE
Our auditors are trained in leading audit techniques and have years of practical experience in the areas they audit.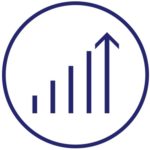 PERFORMANCE
We tailor the audit service to the associated risks (product, process, context) at optimal cost, with effective methods and tools.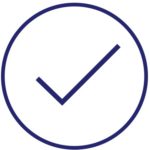 COMPLIANCE
We provide services that comply with all applicable regulatory obligations for complete auditability of your QMS.
New: a service center
Comprehensive management of your audit activities
Our audit centre can operate as a service centre for all your audit activities. With our secure data-sharing platform GxpManager, we digitize your audits:
Scheduling the audits
Managing the auditors' training and accreditation
Selecting the regulatory and normative guidelines
Preparing standard questionnaires for the audits
Analyzing the responses' compliance
Managing the observations
Managing CAPA
Producing reports
Email alerts
Multiple sites
Rights management
Audit tools
A tool to perform effective audits
The GxpManager Audit application is a powerful tool used by the CVO-EUROPE audit teams. Information is consolidated, traced and used reliably and effectively, boosting the audit quality. It improves existing working methods whilst retaining the simplicity of office tools. At the end of the service, you can build on the experience gained during the audit and choose to adopt the app, subscribe to GxpManager and enjoy a preferential rate for transferring the CVO-EUROPE audit data.
Our system
An effective system
We have our own QMS
We have our own electronic database
We have our own procedures and records
We can offer you our own formats (audit programs, audit plans, audit reports, CAPA follow-up)